There are 95.5% of customers who use/apply coupon codes globally to get discounts, if we talk about the percentage of US people then almost 88% of consumers used coupons in 2021 using these codes to get save on their purchases. A discount code is the best way to convert visitors to shoppers, and it can also be used to reward customers who have opted into your newsletter or left feedback on your contact page.
How It Works
Consumers can get the full detail about using promo codes to take full advantage of the codes. We make it super easy to use our Discount coupon codes. The best part is that it is completely free of charge. It is free and does not require you to create an account or provide any personal information. In the checkout area of our partner stores, To get a code you can enter a "coupon code", "promo code", or "discount code". Here's your chance to save money with a free coupon code.
HERE ARE THE STEP-BY-STEP INSTRUCTIONS:
STEP 1:
Visit our website to find the coupon codes online or the offer you wish to redeem. There are discount codes on our homepage, on each store page, or by using the search feature at the top of the page as shown in the image below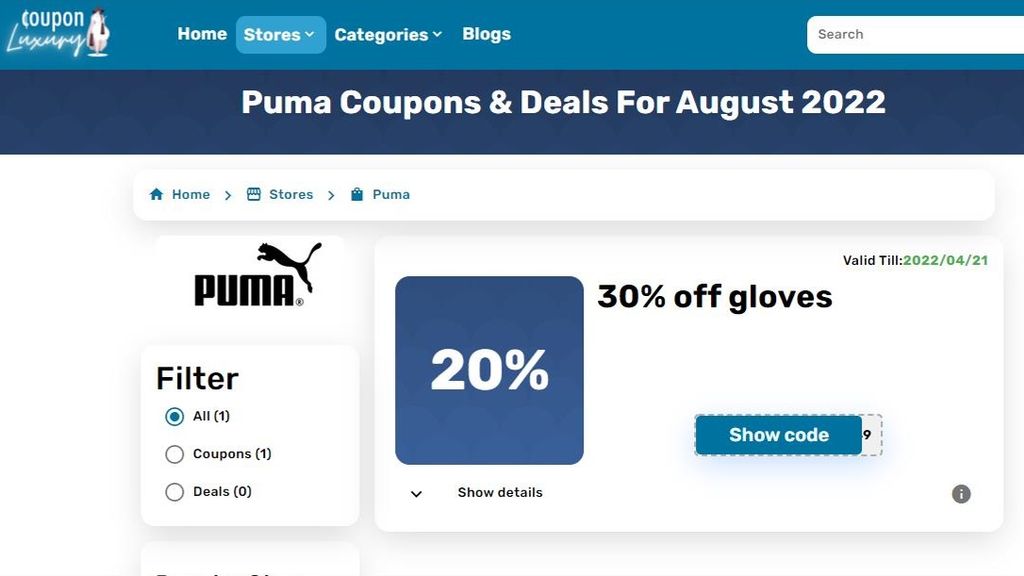 STEP 2:
Move your cursor over the deal's listing and look for the "View Coupon" button once you have found the promotional code or offer you wish to redeem. Click the "Get Coupon Code" button.
If you click the "View Coupon" button, a new tab will open in your browser. It will take a moment for us to pre-load the offer page, and then we will display the coupon code. The coupon code will appear in a modal once it has been loaded.
Here you can see an example of the small modal with the coupon code: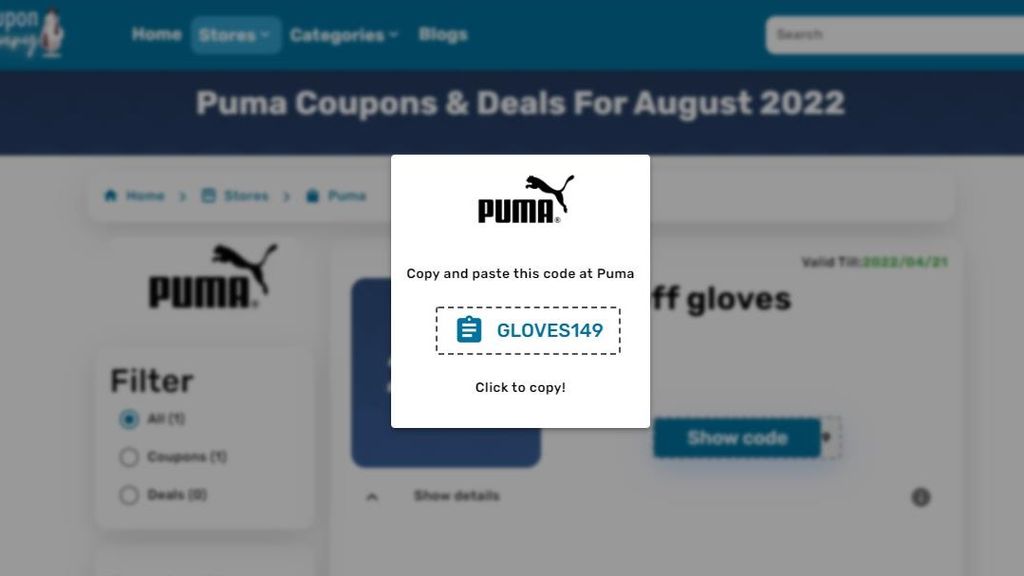 Once you've clicked the "COPY" button, the code will automatically be copied to your clipboard - so you can paste it later during checkout.
STEP 3:
We will have opened the vendor's official website for you to do your shopping, and we will direct you to their checkout pages when you click on the tabs in your browser. Within the Checkout area of their website you will see a box that will look similar to this:
The style and location of this box will change on every partner's website. Simply enter your discount coupon code into the text box and press "APPLY" and "ENTER" on the shopping cart. You will be informed whether your coupon code was accepted when you hit "APPLY", or "ENTER".
Generally, discount codes are only valid on specific products, so make sure you choose the right ones. If your coupon code does not work, try another coupon code on our list if yours has expired. On a weekly basis, we update and verify our official promo codes.
THERE YOU HAVE IT! YOU'RE GOOD TO GO, ENJOY YOUR DISCOUNT!